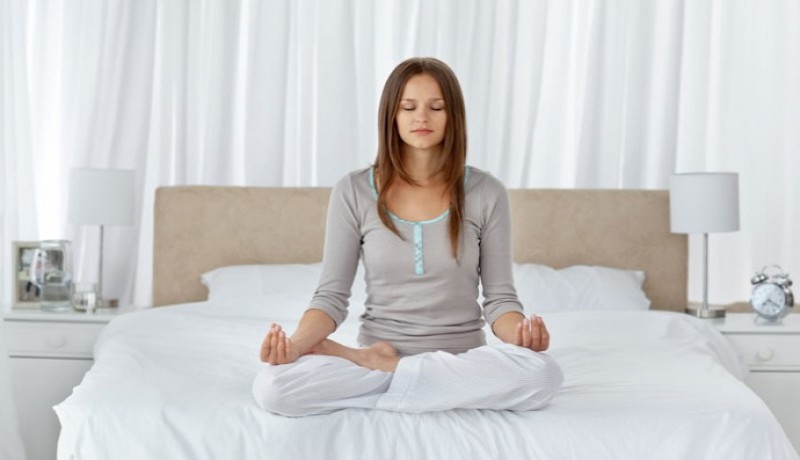 How Can I Start a Meditation Practice?
1 year ago

Do you feel like you are being pulled in a thousand different directions? Are your work, family, school, and personal interests all competing for your time and attention? Do you feel overwhelmed by obligations and commitments? Do you get a sinking feeling in the pit of your stomach when you see your to-do list? Is there any place on that list that says you take time out for yourself? As if you have the time!




Well, the good news is you can make the time and you don't have to leave the world to do so! Here are some tips and meditation techniques to help you get on the right track to finding your sense of calm and connecting with your soul with some daily meditation.




Morning Tune-In

Take a few minutes to meditate first thing in the morning when you wake up, before you leave the bedroom, take your shower, check your email and phone messages, check on the kids and animals, or eat breakfast. Just 10-20 minutes of daily meditation in the morning will start your day in a much less frazzled manner.




Afternoon Wake Up

If you are having a particularly difficult afternoon, give yourself a 10-minute meditation break. If you have an office, shut the door. One of the meditation techniques that is handy if you are on a bus or train is you can pretend that you are taking a nap (just be sure no one will startle you as you do not want to come out of your meditative state too suddenly and get a headache.)




Creating a Calm Space

Make your space "Quiet-Proof" – Preparing your space can be as simple as closing your door, turning the sound to your computer and phones off, leaving a "Do Not Disturb" sign on the door for delivery folks who may ring the doorbell, or taking your dog for that walk just before you meditate. If you are super sensitive to noises, you can try putting on a pair of noise cancellation headphones.




Nodding Off is Okay in Daily Meditation

If you find yourself falling asleep during the time you're making for your daily meditation, that is 100% okay! If your body is demanding a few minutes of sleep, you should give yourself the sleep it needs. However, if you find that you are falling asleep every time you sit down to meditate, then you may need to look at giving yourself more hours of zzz's in the night and consider going to sleep at an earlier bedtime.




Late Day Tranquility

Another great time to fit in some daily meditation is towards the end of the day, around 5 or 6pm (adjust as needed for your own schedule) before you eat dinner and start to unwind for the evening. Again, just try 10-20 minutes of quiet "me" time and see if you can make this part of your daily routine.




The more often you make the time for it, the more you will find that daily meditation will not feel like a chore or something from your "to do" list. You will look forward to these moments of tuning into your higher self and connecting to source.




Meditation paves the way for emotional healing. It is also an excellent method to balance your chakras. On an energetic level, meditation will assist you in removing any blockages that come from holding onto anger and resentment. Meditation ushers in what may be the most important part of the energy healing process, forgiveness. Forgiveness opens up our connection to other people and paves the way for global peace. By raising your consciousness, you are helping everyone else on this planet do the same. We are all connected by one vast field of energy.




Meditation is hard to pick up simply by reading about it online or in a book. If you are interested in learning to meditate, I recommend learning with a group, such as the ones I lead on Wednesday nights. Fill out the form on this site to request an free invitation. You can also enroll in an online program, such as the one from my teacher, learn with Deborah King.